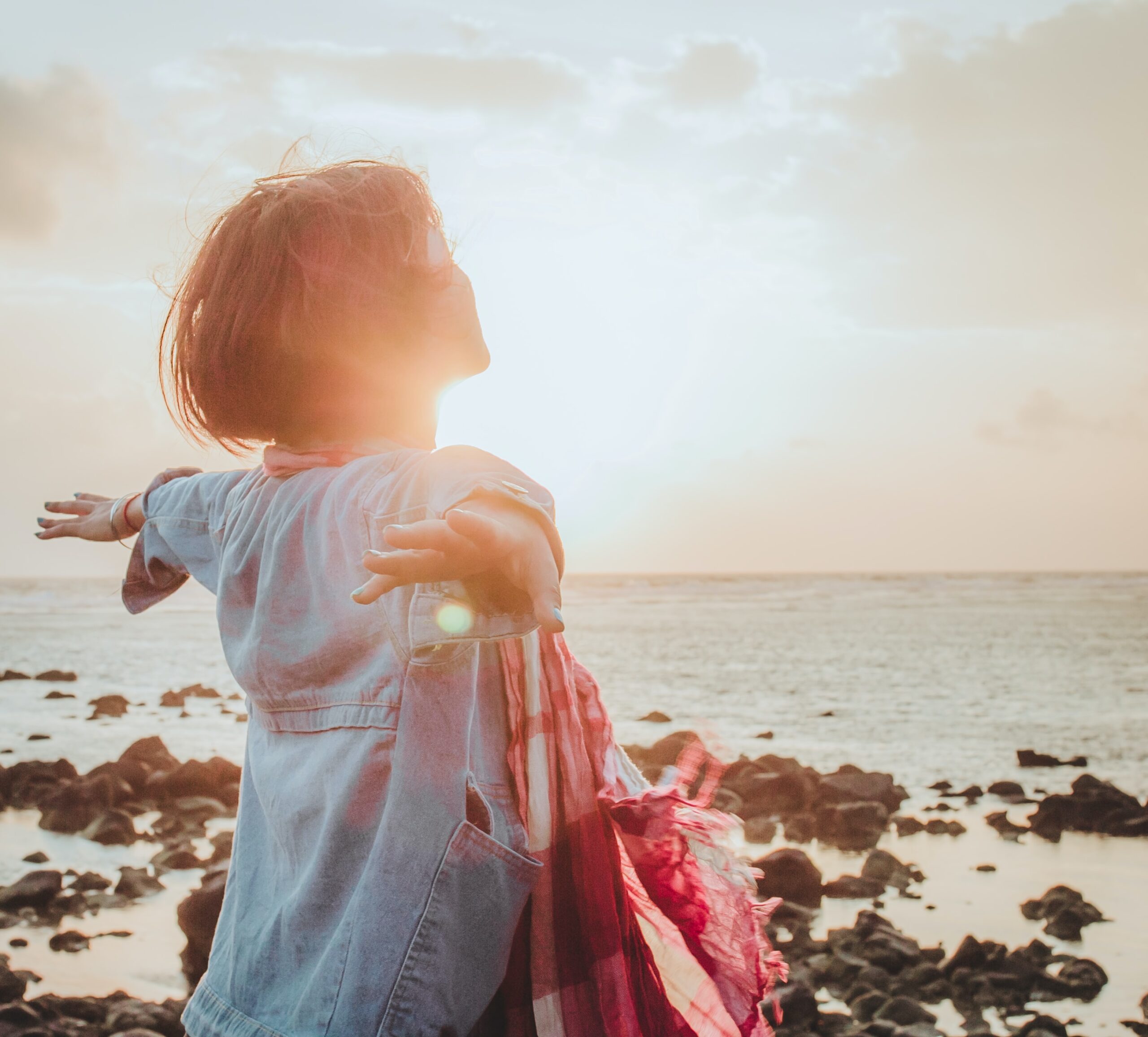 04 mai

Fear VS wishes and manifestation
Fear of death – usual
Fear of getting sick – usual
Fear of living – what is that?
We always crave for so many things in life, don´t we? And there is always the BUT… so many excuses for why we are not able to make our wishes come true…"Oh, I wish I had the money, THEN I would travel, make my own company, be with the nice companion, start with the new life…" You know, even if someone gave you the money, you would still be at the same point, because you would find tons of other excuses. And if you really had the money, then still …you may find that everything is not possible to you: if you are ill and you have the money, then you would´t recover and if you have waisted your energies, then people would not help you, beacuse you have given it all up yourself.
THIS IS THE FEAR OF LIVING AND NOT EVEN TRYING.
What if I fail? Well, then you have at least experienced that and you have tried and you can always choose differently.
Our fairs usually come from our limited belief system and if you get the chance to face your fears and let them go, then you will experience more consciousness. After facing your fears there is always something amazing waiting for you!
Some limitations that prevent your wellbeing:
Payday (if there is no salary, then something bad will happen to me)
Comfort zone ( I cannot feel myself good in the new way, better stick to the old one)
Money (gives me the safety and if I don´t have it, I am poor)
Attachement to something (I choose to be in a bad relationship/work, beacuse of the fear that a new one might be worse)
Lack of counsciousness (I do not have enough)
Loneliness (I cannot do it and I will fall down)
What if you didn´t consentrate on all of those things and the many excuses you have for yourself and what if you would just take the first step, you let yourself try and experience?
Yes, it may make you cry and it may put your heart to tremble, but know that when it is your time to leave this body, you will feel good about yourself, because you let yourself experience, fall and stand up again, you let yourself smile: " I live and I have lived!".
Trying, experiencing and believing – it also means that you start with the small steps, because otherwise your EGO will start to work against and manipulating you. Write down for what you want and then close your eyes and start feeling like you already live your dream. Next plan your first babysteps and start making them at the same time noticing what is going on around you: how people respond to you, how you are feeling (all are singns!).
If you get offers, then accept them and try not to reject them. Remind yourself that it was you who wanted this experience and ask yourself if you are ready and then just receive it. It is easy to say NO, but do everything counsciously and trust the bigger plan.
Start with the smaller things and then move on to bigger dreams and smile, because everything is possible, even if you do not believe it – EVERYTHING IS POSSIBLE IF YOU FOLLOW THE MASTERPLAN!
And you will also be aware of your programs of fear. There is always something good in the fear. You will start to create your life consciously and you will not identify yourself with the external environment again. The task of the external environment is to divert you from your main road so that you would stay in the crowd and be frightened. It doesn´t wish for you to be independent. Your wellbeing starts from you and the energies of your thoughts and then can the external reflect the internal.
If you have a wish, then just- have the courage to make a step, so you will experience so much more! And if you add an affirmation to your wish: "My body and mind are safe with wishing that wish", then so it will happen according to the higher plan.
IT IS EASY TO REJECT IF YOU WISH TO.
PLEASE BE CONSCIOUS ON YOUR LIFE, AS IT IS SHORT, BUT LONG ENOUGH TO EXPERIENCE ALL YOUR DREAMS COMING TRUE!
Start with: WHAT DO I WANT TO EXPERIENCE? Then all the other questions and wishes are coming to you, beacuse you just opened the door of creating.
Raise your frequency, because then you will experience the world, where everything is really possible- I know, what I am talking about.
I make a step, even if I do not know where…
I dream, even if I do not believe…
I experience, even if there are tears…
I allow myself and let go, even if….
I KNOW THAT I LIVE
I KNOW THAT THERE IS ALWAYS SOMETHING BETTER WAITING FOR ME
I KNOW THAT EVERYTHING IS POSSIBLE
I KNOW THAT MY LIFE IS MY CREATION
Many hugs to you and sending you LOVE to every time and space!
Marge